Atlanta Residential Locksmiths Georgia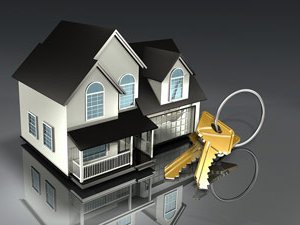 All of our Residential Locksmith Services are accessible in every part of Atlanta, GA. We will only provide highly-trained residential locksmith technicians. We are ready to tackle your locksmith needs anytime you need locksmith service in Atlanta, GA. As the first choice in expert residential locksmith services in Atlanta, you can trust in us!
Regardless of the time you need us you can be sure 24/7 our residential service is always here to help you all throughout Atlanta, GA. All of our locksmith technicians are equipped to complete the job quickly, professionally and right there on site!
Emergency residential locksmith service available 24 hours
We're here for you with residential locksmith care for every part of Atlanta. Our services include: repairing of locks and upgrading/installation, vaults and safes installed/sold/serviced, key duplication, rekeying, master rekeying, keys and missing keys re-cut, lock maintenance, all security hardware installs and more!
We are absolutely certain you will be happy with the work we do for you, done by our residential locksmith professionals here in Atlanta, GA all parts and labor performed are backed by a guarantee of 90-days!
You can call us now, 404-793-3258 to get the best and quickest residential locksmith service in and around Atlanta, GA!
Prices List
RESIDENTIAL
Service Call
$15
House Lockout
starting at $35*
Lock Rekey
starting at $19*
Lock Change
starting at $35*
Lock Installation
starting at $35*
Gate Lock Repair
starting at $35*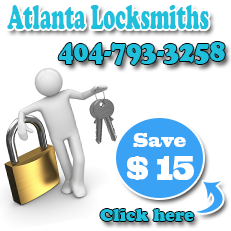 Contact Info
Atlanta Locksmiths
|
www.atlanta-locksmiths.com
Call Us At:404-793-3258
| 3577 Chamblee Tucker Rd 30341
Monday-Friday: 8:00 AM 8:00 PM
Sat-Sun: 9:00 AM 5:00 PM